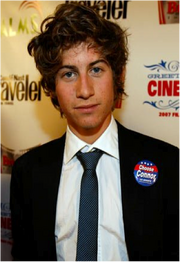 Alexander David "Alex" Linz (born January 3, 1989) was an American voice actor who provided the voice of Arnold in the last two episodes of Season 5, which were made after Hey Arnold! The Movie. In an interview with series creator Craig Bartlett, he said that Alex would have played Arnold in The Jungle Movie, had it been made back in 2001-02.
Voice Credits
Ad blocker interference detected!
Wikia is a free-to-use site that makes money from advertising. We have a modified experience for viewers using ad blockers

Wikia is not accessible if you've made further modifications. Remove the custom ad blocker rule(s) and the page will load as expected.