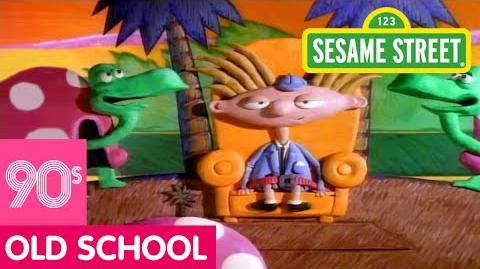 Arnold Rides His Chair is a 1991 short claymation produced by Craig Bartlett that was used on an episode of Sesame Street in the early 1990s, to illustrate the concept of imagination. It is the last we see of Arnold until the beta version of 24 Hours to Live.
Synopsis
Today, Arnold is going to use an imagination, and he's beginning to imagine, now! (chair soaring by) Hello, Arnold (repeat) Oh, that was very good imagining, Arnold. You can imagine too, but don't forget your seatbelt.
Trivia
The music heard at the end is the same as with Arnold Escapes From Church.
Ad blocker interference detected!
Wikia is a free-to-use site that makes money from advertising. We have a modified experience for viewers using ad blockers

Wikia is not accessible if you've made further modifications. Remove the custom ad blocker rule(s) and the page will load as expected.