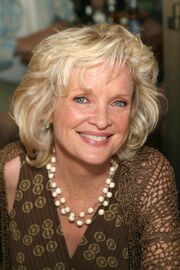 Christine Ebersole (born Feb 21, 1953) is an American actress and singer who voiced Lana Vail. Some of her best known roles include Leah Belfort in The Wolf of Wall Street, Katerina Cavalieri in Amadeus, Maxie McDermott in One Life To Live, and Regina Rich in Richie Rich.
Ad blocker interference detected!
Wikia is a free-to-use site that makes money from advertising. We have a modified experience for viewers using ad blockers

Wikia is not accessible if you've made further modifications. Remove the custom ad blocker rule(s) and the page will load as expected.