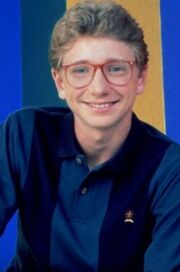 Christopher Jon Castile is an American actor and currently high school teacher who was the first actor to provide the voice of Eugene Horowitz, best known for his roles in Beethoven and Beethoven's 2nd as Ted Newton, and Step By Step as Mark Foster. He only voiced Eugene during the early episodes of Season 1.
Voice Credits
Ad blocker interference detected!
Wikia is a free-to-use site that makes money from advertising. We have a modified experience for viewers using ad blockers

Wikia is not accessible if you've made further modifications. Remove the custom ad blocker rule(s) and the page will load as expected.