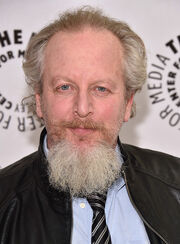 Daniel Stern is an American actor who provided the voice of Mr. Packenham in Teachers' Strike. He is best known as Marv in the first two "Home Alone" films and as the voice of the adult Kevin Arnold on "The Wonder Years". He also voiced Dilbert on the animated teleivison series "Dilbert" which is based on Scott Adams' comics of the same name.
Ad blocker interference detected!
Wikia is a free-to-use site that makes money from advertising. We have a modified experience for viewers using ad blockers

Wikia is not accessible if you've made further modifications. Remove the custom ad blocker rule(s) and the page will load as expected.