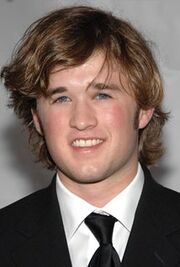 Haley Joel Osment is an American actor who provided the voice for Curly. He rose to prominence in the movie The Sixth Sense, for which he won an Oscar. Another one of his notable film roles was in AI: Artificial Intelligence, in which he played a robot capable of love. He is also known for voicing Sora from the Kingdom Hearts games. His sister Emily Osment is also in show business.
Ad blocker interference detected!
Wikia is a free-to-use site that makes money from advertising. We have a modified experience for viewers using ad blockers

Wikia is not accessible if you've made further modifications. Remove the custom ad blocker rule(s) and the page will load as expected.