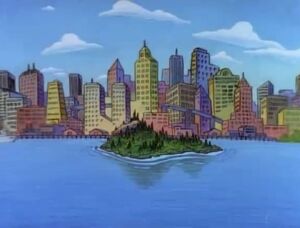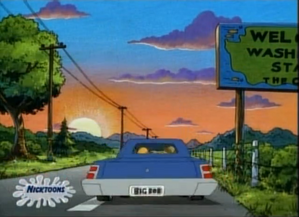 Hillwood City
is the city where
Arnold
lives, and where most events of the show take place. According to
an interview with Craig Bartlett
it's an amalgam of large northwestern cities (mostly), including
Seattle
(his hometown),
Portland
(where he went to art school) and
Brooklyn
(the bridge, the brownstones, the subway).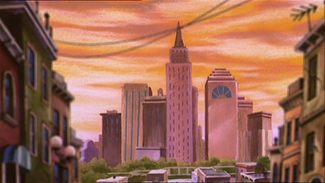 The city's name is never explicitly said, but it's visible in several locales throughout the series.
Trivia
Elk Island, according to Gerald in "Wheezin Ed", is located on the Skookumchuck River. The Skookumchuck River is located in Lewis and Thurston Counties in Washington State. Also in thie episode, Shena's uncle Earl mentions Ivar's Restaurant, a local seafood chain established in 1938. They are scattered throughout Washington State.
Ad blocker interference detected!
Wikia is a free-to-use site that makes money from advertising. We have a modified experience for viewers using ad blockers

Wikia is not accessible if you've made further modifications. Remove the custom ad blocker rule(s) and the page will load as expected.