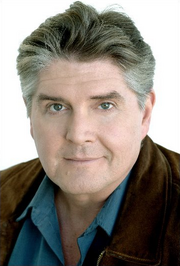 James Kevin "Jim" Ward (Born May 19, 1959) is an American voice actor who voiced the announcer in "Harold vs. Patty." Some of his most notable roles are Captain Quark in the Ratchet & Clank franchise, various voices on Ben 10, including Diamondhead, XLR8, and Wildvine, and Chet Ubetcha on The Fairly OddParents.
Ad blocker interference detected!
Wikia is a free-to-use site that makes money from advertising. We have a modified experience for viewers using ad blockers

Wikia is not accessible if you've made further modifications. Remove the custom ad blocker rule(s) and the page will load as expected.