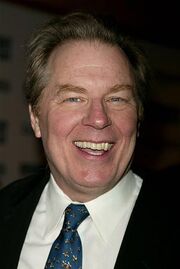 Michael John McKean (born October 17, 1947) is an American actor, comedian, writer, composer, and musician who voiced Johnny Stitches. Some of his best known roles include David St. Hubbins of the parody music group known as Spinal Tap, including their film This is Spinal Tap, Mr. Green in Clue, and Chuck McGill in Better Call Saul.
Ad blocker interference detected!
Wikia is a free-to-use site that makes money from advertising. We have a modified experience for viewers using ad blockers

Wikia is not accessible if you've made further modifications. Remove the custom ad blocker rule(s) and the page will load as expected.