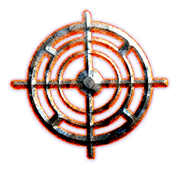 Operation Ruthless (OpRuth for short) is a Fan-Made Project in order to get Nickelodeon to Green-Light Hey Arnold: The Jungle Movie.(TJM for short)
The idea started around August 14, 2010 with Lyco, the idea was suggested by Lyco whom saw a YouTube documentary called "A day in the Life" directed by Kevin Macdonald, whose job it is to piece together a documentary showing what the world was like on July 24 from different youtubers across the global.
In April 2011, it was announced the project to the members in the Facebook group Arnold! Save The Jungle Movie!! 100,000 People!! and received many positive feedback about the idea. Around that time other Hey Arnold fans had given given negative feedback about the project.
Many believed that Nickelodeon would not be returning Hey Arnold on their network nor would they want to invest on a project that was already considered old. Many fans believed that Craig Bartlett himself gave up on the idea of making the second movie. After two years of working on the project many people join in to fight for the Jungle Movie. The Facebook group received over 20K members and TeenNick had began to start their new block called "The 90's are all that" (now known as The Splat) where they show old cartoons and shows from the 90's. 
A Russian group who are also trying to save the Jungle Movie is teaming up with Operation Ruthless with their Facebook site that has over 37K members. 
Currently they have over 50 videos and still receiving more both in English and different languages around the world with English Subtitles on the bottom. The Project was created so that both Americans as well as International fans came join together explaining to Nickeldeon/Viacom why it is important to Green-light the jungle movie.
petitions
Operation Ruthless has created three petitions for The Jungle Movie and for The Pataki's.
In August of 2013, OpRuth finished, printed and sent out a 15k signature petition to Nickelodeon.
A second petition has been created, a 30k signature this time around, in order to make twice the impact.
Craig Bartlett Interviews
For more TJM updates, fan videos, audios and more, visit the Operation Ruthless YOUTUBE CHANNEL
For fun screencaps, facts, memes and more, follow Operation Ruthless on TUMBLR
Want to see fan art? Need a place to submit yours? Join the Operation Ruthless deviantArt group