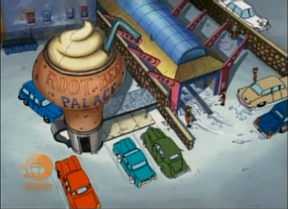 The Root Beer Palace is a small drive-in restaurant in Hillwood that serves various kinds of root beer drinks, especially root beer floats.
It only appears in the episode "Grudge Match".
Arnold and Grandpa Phil are seen getting root beer floats here at the beginning of the episode, right before Phil and Big Bob fender-bend each other.