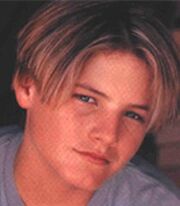 Steven Hartman is an American actor who voiced Curly in the episode Downtown as Fruits. Some of his other roles include Casper's Spirited Beginning as Brock Lee, It Was My Best Birthday Ever, Charlie Brown! as Charlie Brown, and Angus as Rick - Age 11.
Ad blocker interference detected!
Wikia is a free-to-use site that makes money from advertising. We have a modified experience for viewers using ad blockers

Wikia is not accessible if you've made further modifications. Remove the custom ad blocker rule(s) and the page will load as expected.