The Patakis was a planned spin-off series based on Hey Arnold!, similar to the All Grown Up series in relation to the Rugrats. Intended to be aired on Nick at Nite, the show focused on the life of Helga Pataki in her teenage years, her family, and classmates.
Background
Nickelodeon ordered a script more structured like The Simpsons: three acts, half hour. If they liked the script, they would order an episode or a series.
Craig Bartlett wrote a pilot script with Michelle Lamoreaux in 2000. However, it was deemed as "too dark" for Nickelodeon's intended audience. The series was also offered to music channel MTV. This was during the time when the channel began to air animated shows like Beavis and Butt-Head, as opposed to full length music videos. However, the channel declined it, as it was considered too similar to another show called Daria, which went on to run for 5 seasons.
Some information about The Patakis was revealed through Craig Bartlett's chats and interviews. Most of the kids from Hey Arnold! are in The Patakis as well, except for Arnold, who has moved away, thus making Helga the star of the series. Bartlett stated in an interview on The Arun Mehta Show that development on the spin-off didn't get very far, so many aspects of the show (such as the circumstances of Arnold's moving, and the role of characters such as Lila) were never defined.
Characters
Other confirmed characters are Sid, Stinky, Dr. Bliss, Nick Vermicelli and Brainy. New characters were also supposed to appear, but no information was released about who they were. Craig said that Olivia Hack plays teenagers so well, that he thinks Rhonda would have appeared in The Patakis as well.
Fan Campaigns
In 2012, a fan-led campaign began on Facebook asking Nickelodeon to have The Patakis put into production.[1]
Fan Animation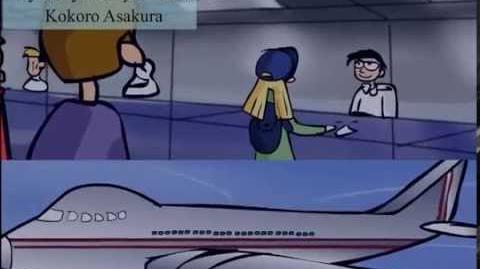 Fan Fiction based on The Patakis
You can help!
If you know other fanfics dealing with The Patakis canon you can help Hey Arnold Wiki telling about them.
References
Ad blocker interference detected!
Wikia is a free-to-use site that makes money from advertising. We have a modified experience for viewers using ad blockers

Wikia is not accessible if you've made further modifications. Remove the custom ad blocker rule(s) and the page will load as expected.